Industrial Recording Charts, Pens and Inks
Specialist Industrial Recording Chart Suppliers
TechMed Charts specialises in the supply of industrial recording charts, pens and inks for monitoring and research. The high quality and precision achievable using our CE Certified and  ISO9001:2008 accredited partners makes us the natural choice for you, whatever your industry.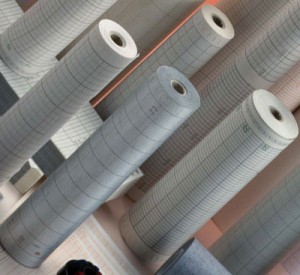 TechMed Charts supplies industry with a range of recording charts and consumables from its head office in Kent in South East England. We distribute our industrial charts and other products worldwide.
High-Quality Industrial Products
Our industrial product range includes high-performance ink writing, thermal and electro-sensitive recording chart papers, as well as writing systems for use with a wide variety of instrumentation and applications. Our chart paper supplies include:
Contact TechMed Charts direct for more information.
Order Industrial Products from Stock
We are able to provide a fast and efficient service and quality products directly from our Kent warehouse, sending products easily all over the UK, Europe and the World. TechMed Charts have thousands of high-turnover products permanently available from stock, so our clients have no issues of availability.
Once again, contact us to find out more about how we can help your existing processes, or even introduce new efficiencies.
A Personalised Design Service
As a supplier to equipment manufacturers, we can design products for you, customised with your own company name, branding and logos.
Our After-sales Support
On-site support is provided by experienced professionals; while our office-based sales and customer service department takes care of all your day-to-day requirements.
Our Products
Suppliers of Industrial Charts, Pens, Inks & Writing […]

High Quality Medical Recording Charts, Video Papers and Gel […]
Latest News
29 November 2013

9 April 2013

8 April 2013
Latest Tweets